Great opportunity to live in Petit Valley when you purchase this house for sale in Petit Valley. Great view, easy access to all amenities and priced for quick sale.
House For Sale In Petit Valley
One story house built on a 4,325 sq.ft. lot of freehold land. The house comprises of 3,000 sq.ft. of floor space, has three (3) bedrooms, one (1) bathroom, covered parking for two (2) cars, and also has a great view.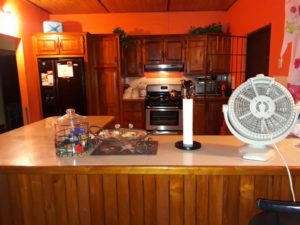 Area: Simeon Road | Petit Valley
Bedrooms: 3
Bathrooms: 1
Parking: 2
Size: 4,325 sq ft
Price: TTD 1,500,000.00 (neg) .
Contact: (868)-759-1712
Ref#: TNT077
Price adjusted for quick sale. Built in 2000, this is a well maintained home for sale in Petit Valley Trinidad.
Bedrooms – (3)
There are three bedrooms. Two 12 x 12, one 10 x 10 and tiles are in all bedrooms.
Bathrooms – (1)
One bathroom serves the home.
Kitchen
Women will need to update this kitchen. A bit on the small side and in need to be update.
Living Room
The living area measures approximately 14 x 14 and hold a living room set comfortably.
Yard
Thousand gallon tank and pump is installed for an adequate supply of water.
Do you need a mortgage? Are you pre-approved to buy? Need a loan? TNT Homes For Sale – #1 Solution for real estate in Trinidad and Tobago can help.
Related searches to "house for sale in Petit Valley"
petit valley house for sale
land for sale in maraval trinidad
houses for sale in diamond vale trinidad
apartments building for sale in tobago
land for sale petit valley trinidad
houses for sale in maraval trinidad
tunapuna real estate trinidad for sale
repossessed houses for sale trinidad