Tacarigua House For Sale
This house for sale in Tacarigua is waiting for you to become its new owner. Located in a quiet neighborhood of Paradise East you will feel right at home with views of the northern range and a playground opposite.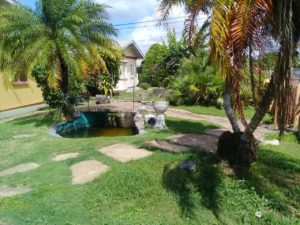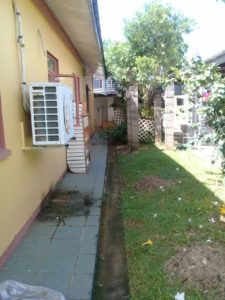 Area: Paradise East, Crown Street | Tacarigua
Bedrooms: 4
Bathrooms: 3
Parking: 2
Size: 5,000 sq ft
Price: TTD: 1,455,000.00 (neg) .
Contact: (868)-759-1712
Ref: TnT050
The home is located with minutes of Trincity Mall, Eddie Hart Savannah and all other major amenities. With your personal touch this is a great location. Homes in the East are in the 1.5 million – 5 million range making this an affordable budget with extra for upgrades.
There is an additional apartment for income purposes or can be converted to family space. Four bedrooms , 3 bathrooms, 2 kitchens, 2 living rooms , water tanks, a/c and a den there is enough space for your family.
Searches related to "tacarigua house for sale"
paradise west tacarigua trinidad
house for sale tacarigua trinidad
homes for sale in trincity trinidad
paradise gardens trinidad
paradise east tacarigua
hilltop avenue vista heights tacarigua
paradise gardens tacarigua
Feel free to contact us at 868 759 1712  or leave a comment. We want to hear from you our valued customer.