Great time to buy this Chaguanas Trinidad Home For Sale. Located in Aberdeen Park Chaguanas your family will create lasting memories in their new home. Chucky Cheese, Brentwood Gardens, Hillview Gardens are with the borough of Chaguanas.
Chaguanas Trinidad Home For Sale In Aberdeen Park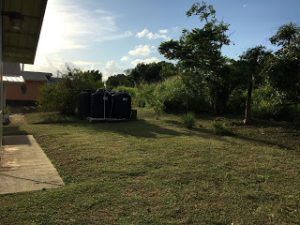 Area:  Aberdeen Park | Chaguanas
Bedrooms:  3
Bathrooms: 2
Type: Residential
Parking: 2
Size: 5,000 sq ft
Price: $ 1,200,000.00 . TTD (neg)
Contact: (868)-759-1712
This is an ideal home for a young family. Aberdeen Park provides a safe environment for kids to play. Pricemart, Movietowne and restaurants are also available.
How To Make A Bed- How To Put A Bed Sheet On A Bed
Sleep is important to our daily lives. Research has shown we need an average of 7 hours daily to function at our best. Bedrooms are key to a good night sleep. Do you know beds can determine our quality of sleep?
Shop here for the following:
Mattress covers: https://amzn.to/2pZUIIf
King Size Bed Sheets: https://amzn.to/2pYoPj8
Show Pillows: https://amzn.to/2PJNofg
Searches related to chaguanas Trinidad home for sale
houses for sale in chaguanas trinidad
houses for sale in edinburgh 500 chaguanas
land for sale in chaguanas trinidad
house for sale in central trinidad
homes for sale in trinidad 2018