Buying A Home In Trinidad and Tobago 2017
Owning a home is a primary need for new families, young professionals, single parents and the real estate investor. The real estate industry in Trinidad and Tobago has seen its ups and downs over the last decade but one thing remains constant – PRICES KEEP RISING.
With recent years the price of oil on the global market has reduced significantly from over USD 100.00 (2008) to under USD 40.00 (2016) per barrel. Trinidad and Tobago economy continues to feel the impact due to the reduction in oil prices. The government does not have the resources or the revenue of years gone by to build low-cost housing to meet the needs of the country.
The main services these companies offer as "Mortgage Products":
Home Acquisition Loans
Home Construction Loans
Home Renovation Loans
Land Loans
Reverse Mortgages
In particular, I want to stress the importance home buying in 2017. While many may want to wait to see how things play out, I encourage you to rethink things. In fact, 2017 should be the year prospective buyers make the leap, and for more than one reason. Let's take a look at three specific reasons those considering purchasing a home should act sooner rather than later.
Low Mortgage Rate
Many of us need a mortgage to purchase a home. The main players in this game of home financing are the commercial banks. Traditionally Scotiabank was at the top of the pack with mortgage finance with affordable mortgage rates for first time home owners. The market has changed the banks are lining up for your business.
The banks include First Citizens Bank, RBC Royal Bank and Republic Bank Ltd. There are other institutions that provide mortgages such as Trinidad and Tobago Mortgage Finance, Home Mortgage Bank and Eastern Credit Union.
The Central Bank of Trinidad and Tobago Mortgage Market Reference Rate
The Mortgage Market Reference Rate is an interest rate benchmark against which mortgages are to be priced and re-priced. It is computed by the Central Bank based on information on commercial banks' funding costs and yields on ten-year treasury bonds. The Mortgage Market Reference Rate is announced by the Central Bank on a quarterly basis on the first working day in the months of March, June, September and December. As at December 2016 the rate is 3%.
RBC Royal Bank now has "Mortgage Specialist". What is a mortgage specialist? The bank created positions and trained persons who are dedicated to help individuals and businesses secure home ownership. The catch phrase "We will meet you almost anywhere".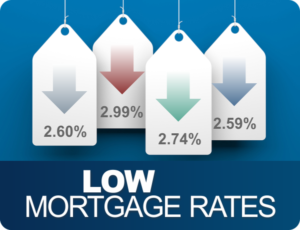 RBC Royal Bank – RBC Prime Rate – 2.7%
Scotia Bank Ltd – Scotia Prime Rate – 2.7%
First Citizen Bank Ltd. is Trinidad and Tobago locally owned bank. A visit to their website you will be able to click on the link to meet their "Mortgage Experts".
First Citizen Bank – Prime Rate 3.5%
Republic Bank Ltd – Prime Rate 4.0%

The average mortgage rate is slightly higher than 4%, but don't expect it to stay there. In fact, it's no longer a question of whether or not rates will increase in 2017, but when. As the government has suggested on multiple occasions, the reason for increasing the key interest rate is strengthening by the day. Some put the potential increase upwards of an additional 2% in as little as three years, and there is nothing to suggest otherwise.
General consensus suggests rates will continue to rise in accordance with the economy, but I digress. The impending rate hikes aren't something to be afraid of, but rather something to motivate buyers to act sooner. Prospective buyers may want to consider acting now, before they are saddled with slightly higher monthly payments.
2. Lack of Homes For Sale Listings
Unlike the government decision to decision to increase super gas prices in the last budget, the number of available housing inventory or lack thereof, is common knowledge to the average homebuyer. It is a daunting task to find a home for sale in a "GOOD AREA" for less than 1 million dollars. However, simply knowing about a problem doesn't solve it. If for nothing else, new listings levels for the average man are even worse off than they were just a few short months ago. The good/bad news is there are more luxury homes for sale. Therefore if your budget is between 3 million and 8 million then there are several options.
House prices in the islands range from around TT$1.5 million (US$240,000) to TT$8 million (US$1.26 million), depending on size, location and amenities – though of course there are super-luxurious and also low-end houses (without title) that fall well outside this range.
In Trinidad, the price of three-bedroom single-storey home starts at around US$310,000 in January 2016, according to Sarah Joseph, a real estate broker with Sunrise Properties. In the more desirable neighborhoods of West Trinidad, modern homes are priced from about US$550,000.
At The Crossings, located on the outskirts of the bustling town of Arima in Trinidad, three bedroom houses are currently being offered from around TT$1.76 million (US$265,000) to TT$2.2 million (US$330,000). On the other hand, residential land in The Crossings sells for less than TT$120.5 (US$19) per square foot (sq. ft.).
In Tobago, the price of small condominiums starts at around US$390,000 while single-family homes start at about US$550,000.
The number of available homes we saw in November represented a 10% decline from the previous year, adding to a trend that has seen inventory drop incrementally for the better part of a decade. What's more, there is nothing to suggest the trend won't continue for at least the foreseeable future.
It's hard to argue with the inventory shortage, which begs the question: What do today's inventory levels mean for tomorrow's buyers? One thing is for certain: buyers will have more homes to choose from the sooner they decide to purchase.
Not surprisingly, inventory is shrinking by the day, which spells catastrophe for those that would rather avoid competition. At the very least, a lack of inventory will increase home prices and make finding the right home a lot more difficult. That said, you may want to start looking for your new home sooner rather than later.
3. Prices Continue To Rise
One indicator, perhaps more than any other, should motivate homebuyers to act sooner rather than later: appreciation. It's worth noting that home values have not only pulled themselves out from the depths of the last recession, but also eclipsed their peak just before the 2007 crash. In fact, home prices increased 5% from 2015 to 2016 alone, and experts wouldn't be surprised if this year tacked on another 2% or 3%. It should go without saying, but those of you looking to buy a home should act now if you want to avoid paying more for the same property.
"Prices continue to go up; we have yet to see that ceiling," says Lauren Carabache, a real estate agent with Lauren Carabache Real Estate Services Ltd. in Trinidad and Tobago."
Transaction Costs                                                     Who Pays?
Stamp Duty     3.0% – 7.5%                                        buyer
Legal Fees       0.5% – 1.5% (+ 15% VAT)                    buyer
0.5% – 1.5% (+ 15% VAT)                                            seller
Real Estate Agent´s Commission       3.0% – 5.0%     seller
Costs paid by buyer                           3.58% – 9.23%
Costs paid by seller                            3.58% – 6.73%
ROUNDTRIP TRANSACTION COSTS     7.08% – 15.73%
When the price of the property has been agreed upon by the buyer and the seller, both parties enter into an Agreement of Sale and a 10% deposit to be held in escrow is required of the buyer. It is stated in the Sales Agreement that both parties have 90 days to complete everything that is needed to close the transaction.
The next step is to hire a lawyer to prepare documents for Conveyance and to do a title search on the property. It must be ascertained that the property is free from any encumbrance.
After the all costs, including the balance on the purchase price, have been paid, the stamped instruments must be registered. Under the Real Property Ordinance, registration is compulsory for the transfer to be effective. The lawyer will register the property in the Red House (the seat of the National Parliament). The registration must be brought to the Warden's Office where the property is located.
I maintain that 2017 remains a very encouraging year for the entire housing sector. While interest rates are expected to rise, they are still relatively low, at least compared to the double-digit numbers we have seen in the past. And while 4% may seem like a lot to those who became overly familiar with today's low rates, it's a far cry from what people paid a generation ago.
 What's more, prices are only expected to continue rising, so you may want to jump on a deal when you see one, as opposed to waiting things out. All things considered, the housing market Trinidad and Tobago has made great strides since the recession, and 2017 may be the year we see everything come together.