Without knowing a government minister or a link in HDC, many Trinbigonians want to know how to own a home in Trinidad and Tobago? How do you qualify for a home? Why do I need to pre-qualified? Do I need a down payment if I am getting 100% financing?
How To Own A Home In Trinidad and Tobago
There four main ways to become a home owner in Trinidad and Tobago:
Housing Development Corporation
Squat
Inherit a Home
Mortgage Financing
Housing Development Corporation (HDC)
The government of Trinidad and Tobago has a responsibility to provide subsidize housing for citizens. HDC is responsible for planning, building and distribution of affordable homes for sale. HDC is building in the following areas:
This is 1 116 compound located at By Pass Road Arima. Planned completion was June 2017. There will be a combination of single family homes and townhouses.
HDC's Bon Air North development located in Arouca. This large project consists of 400 duplexes and apartments.
Malabar Phase 3 Housing Development
Located in Arima this community will consist of 90 townhouse units.
Own a Home Squatting
Squatting is illegal in Trinidad and Tobago. However over the years the government has issued certificate of comfort to squatters in many part of Trinidad and Tobago.
Citizens will occupy government lands by building a home.  Hoping that the government will not demolish the home. Knowing that squatting is illegal squatters live on the edge claiming they need somewhere to live. There is risk daily when living on government land.
However after occupying the land for over 10 years squatters claim to have rights to the land. Squatters form groups and petition the government for deeds.
Squatting is illegal and this is not an option citizens should pursue in Trinidad and Tobago.
Inherit a Home
This is a great way to own a home in Trinidad and Tobago. Many families in Trinidad do not inherit homes. Traditionally real estate prices prevented the average couple from owning a home until HDC.
How To Own A Home In Trinidad and Tobago through Mortgage Financing
Mortgage financing is the option most Trinbagonians use to own a home. There is a process when trying to own a home through mortgage financing.
Before you can unlock the door to home-ownership, you have to take some important first steps. From finding the perfect location to financing your purchase, shopping for your first home has challenges that go beyond curb appeal and interior features.
Many first time home owners make fundamental mistakes when seeking a mortgage. Here are some first time home buyers mistakes:
It is important to know what type of mortgage you qualify. Single income earners are different from joint income families. Bank will compete for your business so it is important to shop around.
Bank will prefer you have an account with them. This will establish your credit history.
Looking For A Home First Before A Mortgage
After years of renting it is time to own your home. With no financial valuation the search begins. We join as many Facebook groups as possible, call real estate agents and plan viewing of properties.
Unfortunately you find your dream home and lose it because the cart came before the horse. As a first time home buyer you did not pre-qualify and have your down payment.
Many first time home owners assume based on their income they can qualify for a random amount. Others are afraid to due to the possible actual dollar value they can qualify.
In the end sellers, agents and buyers wait time and money. Unqualified buyers viewing homes and unable to buy results in time-wasting for all parties involved.
Here is The Process On How To Own A Home In Trinidad and Tobago
This post will cover the process to owning a home. Many buyers believe it is a simple process but there are do's and don'ts on how to own a home in Trinidad and Tobago. These are steps to follow to successfully attain your mortgage and purchase your first home:
Pre-qualify For A Mortgage
Mortgage Shopping
Have a down payment
Contact a Real Estate Agent
Viewings
Making an Offer
Signing Sales Agreement and Escrow
Mortgagor Process | Closing Costs
Final Payment and Transfer of Ownership
Pre-qualify for a Mortgage
Find out how much you're qualified to borrow. Being pre-qualified or conditionally approved for a mortgage is the best way to know how much you can borrow. A pre-qualification gives you an estimate of how much you can borrow based on your income, employment, credit and bank account information.
Knowing your credit score is a key factor when applying for a mortgage. Trans Union Trinidad collects data from on credit facilities offered to citizens. Your credit score is basically a report on your credit history.
It will be wise to pay off all debts when you are planning to buy a home. Outstanding credit from Digicel, Courts, Credit Union, Island Finance, Banks etc can affect your credit rating. Financial records are kept for 7 years.
Mortgage companies will set an appointment for a pre-qualification interview. Here are some of the documents you will need:
National identification – Two forms of valid id for all parties applying for the mortgage.
Proof of employment – A job letter not more than three months and your last three months pay slips. Your mortgage lends needs to confirm length of service because it relates to your ability to repay the loan.
Place of Residence – A utility bill (WASA, T&Tec, TSTT) not more than 3 months. Lenders will want to know your current place of abode within recent years
Bank account information
When you apply for mortgage pre-approval, the lender will want to know how much money you have in the bank. They need to ensure you have sufficient funds for your closing costs, down payment, and cash reserves (if applicable).
So they will probably ask you for account statements and balances for any checking, savings, or money market accounts. This is another standard mortgage document for pre-approval. This is a standard procedure and do not try to hold back information. It will only hamper your application and credit checks will reveal your status.
Credit information – Do you have other outstanding loans that you're currently repaying (car loans, student loans, etc.)? If so, the lender may ask for documents related to those accounts. They need this information to measure your debt-to-income ratio.
Self-employment documents – Do you run your own business? If so, you will have to provide some additional documents during the mortgage pre-approval process. This will include balance sheets, a profit-and-loss statement and audited financial statements for the last three years. Self employed persons are at higher risk for Money laundering and Terrorist financing.
Have a Down Payment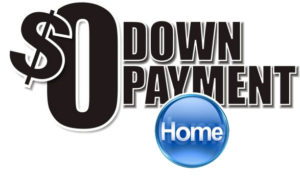 Your down payment is key to closing the purchase of a home. You must have a down payment to ensure the seller accepts your offer. Many first time buyers do not have their down payment claiming for example TTMF is providing 100% financing.
Houses for sale in Trinidad and Tobago are available to thousands of interested buyers. Sellers will want a quick sale for their property and a down payment held in escrow shows the buyer is serious. A letter at times is not enough for a seller to hold the sale of the property.
First time home buyers are afraid to lose their down payment. There is no need for this concern when buying a home.  Buyers assume that the seller may be a scammer, the documents are not in order and many other problems with the title of the property.
Monies held in escrow in addition to a sales agreement minimize the risk of losing your down payment. A lawyer prepares a sales agreement that list the terms and conditions of the sale. Additionally the down payment between 5% – 10% is held in safe keeping (escrow).
Contact a Real Estate Agent
Real estate agents representing buyers in Trinidad and Tobago provide their services for free unlike other parts of the world. Buyers will contact several agents resulting in a duplication of effort. Agents receive payment only upon completion of a sale. Expenses incurred doing viewings, phone calls, time and emails are all borne by the agent.
The right agent will have tips to show you how to own a home in Trinidad and Tobago. Help check all the boxes you need in your dream and most importantly find deals that stay within your budget.
Viewings
Whether you use an agent or contact the owner yourself setting appointments to view homes is exciting. Knowing your budget empowers buying power.
Buyers need to understand the term "negotiable". If your budget is for homes under one million chances of getting a house for sale listed at 1.4 million is hardly likely. Owners or agents negotiable is normally between 0 – 100 thousand dollars off the asking price.
Searches related How To Own A Home In Trinidad and Tobago
houses for sale in trinidad and tobago 2018
how to get an appointment to pre-qualify for a mortgage
new home for sale in olive grove couva
learn how to own a home in trinidad and tobago
buying a home in trinidad and tobago
why do you need a down payment to buy a home