Arima House For Sale located within walking distance of the Arima Velodrome, Arima market and other businesses within the borough. A corner property with over seven thousand square feet of land there are two entrances. A main driveway and a side street private entrance.
Arima House For Sale
Area:  Quesnel Street | Arima
Bedrooms:  4
Bathrooms: 3.5
Type: Residential
Parking: 6
Size: 7,024 sq ft
Price: $ 4,990,000.00 . TTD (neg)
Contact: (868)-759-1712
Also included:
(5) Water tanks
Air Conditions
Security system
Re-enforced steel doors
Fruit trees
This a great opportunity to own this Arima house for sale. It is all about location, location and location. The property combines residential and commercial for a bargain price.
Commercial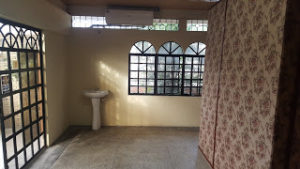 Offices:  5
Bathrooms: 2.5
Parking: 2
Located on the property there are five office spaces available raning in various sizes as follows:
#1: 17 x 7 sq ft can be rent as a spa
#2: 17 x 10 sq ft ideal for a nail technician
#3: 15 x 7 sq ft just right for a barber
#4: 15 x 5 sq ft suited for a real estate agent
#5: 21 x19 sq ft being used as a doctor's office presently
#6: 55 x 20 sq ft can be used as Doctors Inn
This property can be used as is or with the following options:
Residential option converts to (2) 3 bedroom apartments and (2) 1 bedroom apartments
Commercial will depend on the new owner. However 6 offices spaces are available.
Area:  Bregon Park | Arima
Type: Freehold
Size: 5,000 sq ft
Price: $ 650,000.00 . TTD (neg)
Contact: (868)-759-1712
Lot #241 land for sale in Bregon Park Arima. Bregon Park is a quiet community between  Arima Old Road and  Eastern Main Road D'Abadie. Safe and only minutes away from Arima Hospital. Owner migrating and will to negotiate. All approvals on hand for new owner to build their family dream home.
Searches related to Arima house for sale
commercial property for sale in trinidad
houses for sale in arima trinidad
business for sale in arima trinidad
home for sale in bon air arima