Trincity Sunrise Park House For Sale
A gated community 3 bedroom, 2 bathroom single storey home for sale in Sunrise Park. With 24 hr security your family will be safe giving you peace of mind. The master bedroom is en-suite and air condition. The lot size is 5000 sq ft with a nice back yard.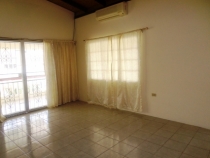 Sunrise Park Trincity House For Sale
Area: Sunrise Park | Trincity
Bedrooms: 3
Bathrooms: 2
Parking: 2
Size: 5,000 sq ft
Price: TTD 2,500,000.00 (neg) .
Land Price: $ 500.00 per sq ft
Contact: (868)-759-1712
Ref #: OA-3017986
 Sunrise Park Trincity is a sort after neighborhood to live in the east. Within minutes for Trincity Mall, commercial banks, ATMs, Piarco Int'l Airport, Piarco Plaza, Hotels, Golf Course and schools, this is a home that you can plant roots.
Searches related to "sunrise park trincity trinidad"
house for sale in trincity trinidad
millennium park trincity
millennium park trincity house for sale
houses for sale in trinidad under 1 million
sunrise properties
repossessed homes for sale in trinidad