This is an opportunity to live within walking distance of Trincity Mall. When you buy this Trincity home for sale all the amenities are in a one mile radius. TnT Homes For Sale offers homes for sale in Sunrise Park, The Crossings. Eventide Court, Signature Park and other gated communities in east Trinidad.
Trincity Home For Sale – Montague Avenue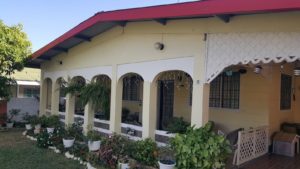 Area: Montague Avenue | Trincity
Bedrooms: 3
Bathrooms: 2
Parking: 2
Size: 5000 sq ft
Price: TTD: 1,750,000.00 (neg)
Contact: (868)-759-1712
This home has potential to transform into a dream home. The home comes with living room, dining room and kitchen. An internal washroom and bonus room are provided for convenience.
By removing a dining room wall a huge open plan concept will emerge. Improving kitchen area, more kitchen storage and an island with add a modern touch.
Disnley Primary School, Trincity Mall, Bhagwansingh, Millenium Lakes Golf and Country Club and Tru Valu are around the corner. Not to forget Piarco International Airport is only five minutes away.
Searches related to trincity home for sale
townhouse for sale in trincity
signature park home for sale
the crossings home for sale
eventide court townhouse for sale
sunrise home for sale
sunrise park trincity
millennium park trincity house for sale
homes for sale in trincity Trinidad
millennium park trincity
trincity house for rent
land for sale in east trinidad