Located between Tacarigua and Tunapuna, El Dorado is a quiet community for you and your family. TNT Homes For Sale offers this house for sale in El Dorado. Massy Stores and El Dorado Co Operative Supermarket are within close proximity for all your grocery items. Tricity Mall is minutes away.
House For Sale In El Dorado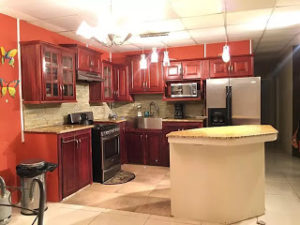 Area: Moreno Circle, Golden View | El Dorado
Bedrooms: 3
Bathrooms: 2.5
Parking: 2
Size: 6,500 sq ft
Price: TTD: 1,850,000.00 (neg) .
Contact: (868)-759-1712
Ref: TC-TNT00200 (SOLD)
Located at the lush foothills of the northern range, this lovely, modern 3 bedroom/ 2 1/2 bathroom home has lots of charm and perfect for a single family. Located in a gated community close to all amenities and schools with easy highway and main road access, this home boasts a wrap around porch to the front overlooking a beautiful garden. The back of the house also has a nice garden, perfect for kids, or the green thumb owner.
Area: El Dorado | Trincity
Bedrooms: 4
Bathrooms: 3
Parking: 2
Size: 5,000 sq ft
Price: TTD: 1,595,000.00 (neg) .
Contact: (868)-759-1712
Ref: RSL-TNT0040 – (SOLD)
A self contained apartment makes this property a good buy for a family. It can provide additional income or privacy for an elder sibling. Within minutes of the Eastern Main makes getting to highway and other amenities easy.
Related Searches To "house for sale in El Dorado"
House for sale in Tacarigua
House For sale in Tunapuna
Homes for sale in Tacarigua Trinidad
Homes for sale in east Trinidad
House for sale in Tunapuna