Looking for a safe neighborhood with 24 hr security in East Trinidad? Check out TnT Homes For Sale gated communities in East Trinidad. Find out about The Crossings, The Foothills, Mandalay Gardens, Signature Park and more.
Gated Communities In East Trinidad
TnT Homes For Sale is the #1 solution for real estate in Trinidad and Tobago. As a real estate agent in Trinidad and Tobago it is important to know the needs of your clients.
Gated communities provide a safe environment for families to live with a piece of mind. Amenities include 24 hour security, tennis court, jogging tracks, pool, club house, common area maintenance and more depending on the community.
List of Gated Communities In East Trinidad
With the need for increased security in Trinidad and Tobago, gated communities are in high demand. Here is a list of gated communities in east Trinidad:
The Foothills
The Crossings
Royal Palm Gardens
Signature Park
East Gate On The Greens
Ascot Gardens
Mandalay Gardens
The Foothills Arima 
Gated compound on 15 acres of lush land in the northern range. The Foothills has 60 lots for single families, 18 townhouses, clubhouse, swimming pool, tennis court, gym and jogging course.
The Crossings Arima
A housing development by HCL Group of companies. The Crossings – situated at the corner of Tumpuna Road and Churchill Roosevelt Highway in Arima. It comprises 317 single–family units and six multi-family sites, with lot sizes ranging from 5,000 to 10,000 sq ft.
Royal Palm Gardens
Royal Palm Gardens is a small compound with under 100 residential homes in Malabar Arima.
Signature Park 
This gated community in east Trinidad and only minutes away from Price Smart, Trincity Mall, Piarco International Airport and Arima Race Track.
East Gate On The Greens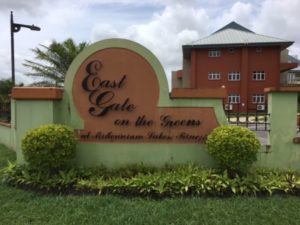 East Gate On The Greens is an extremely posh, gated, golf and and country club community at Millennium Lakes, Trincity and offers luxurious living in East Trinidad. Trincity is the fastest growing residential community in east Trinidad. East Gate has 24 hr security providing peace of mind and security you require. Trincity Mall, Millennium Park and Millennium Lakes Gulf Course makes East Gate a high demand community.
Ascot Gardens
A gated community of 132 homes in Carapo Arima. Minutes away for Arima Race Track, Piarco International Airport, Price Smart and the heart of Arima.
Mandalay Gardens Arima
Located on Tumpuna is Mandalay Gardens. Mandalay consists of fifty five acres of prime property. A total of 175 residential lots and up to 83 uniquely designed apartments and townhouses will be available.
Gated Communities Benefits
Gated communities are popular around the world and now more so in Trinidad and to a lesser extent in Tobago.  Here are some benefits of a gated community:
Perception of security and property values: Fenced and gated residential communities provide the perception of privacy, safety, and security which lends to the idea of exclusivity.
By merely adding an automatic gate entry system, property values can jump $50,000 or more regardless on whether those gates are actually impacting the level of crime
Higher property values. Due to HOA, building codes, and exclusivity due to limited space, gated communities often have higher property values than non-gated neighborhoods. While that means the homes and rental properties in gated communities are regularly more expensive, it also means that the property values will increase.
TnT Homes For Sale can work with you to find a home in a gated community in east Trinidad. Contact 868 759 1712 today!
Searches related to gated communities in east trinidad
house for sale in Ascot Gardens Arima
home for sale in Tunapuna Trinidad
Bon Air Trinidad house for sale
bhagwansingh homes in the crossings for sale
house for sale in Signature Park Trinidad