Home ownership is a goal many Trinidadians and Tobagonians try to accomplish during their lifetime. In this post we share 10 steps on how to buy a home in Trinidad and Tobago.
10 Steps To Buy A Home In Trinidad and Tobago
Here are the 10 steps when purchasing a home:
Determine your budget
Pre-qualification
Viewings
Make an offer
Sales agreement
Appraisal
Title search
Conveyance
Closing
Determine Your Budget 

Before you start it is important  to know what you want in a home. Do you want the Fixer Upper type home? Do you want the Love It or List It move in ready home? Will you want landscaping, a pool, gated community or furniture?
A down-payment is important when buying a home. Many first time buyers are unaware of this important fact. TTMF offers 100% financing.
Several buyers may be interested in the same home for sale under 1 million. Buyer 1 has the required 10% deposit (held in escrow). Buyer 2 has no down-payment. Although Buyer 2 made his offer first, the owner accepts Buyer 1 offer. Buyer 2 loses out on owning their dream home.
Many property owners will want a deposit from the prospective buyer. Start saving early if home ownership is on your bucket list.
Pre-qualification -When Buying A Home In Trinidad
Many first time home owners do not get pre-qualification or pre-approval. This document from a lending institution stating that you will probably qualify for financing. To get pre-approval or pre-qualification for a mortgage, you'll need to provide certain financial information. Some lenders will pre-approve you just from the information you give them.
Many real estate and financial websites allow clients to enter information online.  This information is to determine pre-qualification and possible monthly payment.
Getting pre-approved is the next step, and it's much more involved. "A pre-qualification is a good indication of creditworthiness and the ability to borrow, but a pre-approval is the definitive word.
Pre-approval are normally valid for between 60 – 90 days. Therefore further borrowing should not be done. This may negatively affect your pre-approved status.
Real Estate Agent Help To Buying a Home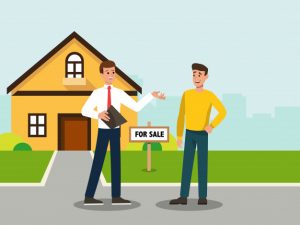 Many buyers believe getting a real estate agent to help with the process of buying a home will cost them money. In fact a buying agent can save buyers money.
Without experience first time buyers get excited. This allows the owner to have the advantage. Owners want the best price and buyers want a steal of a deal.
The role of the real estate agent is to guide buyers through the process. Agents make calls, research listings, prepare documents and more. Agents do not set the value of a property.
Viewings – Potential properties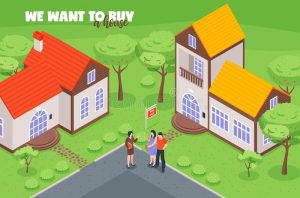 Never see come see. (T&T local term). This is the exciting aspect of owning a home. When you walk through your potential home. Visualizing where the kids room will be located. How you will rearrange or remodel the kitchen. Painting the living room with your favorite accent color.
Many Trinbigonians like doing this step first. Visit real estate websites online like TnT Homes For Sale and Real Estate Trinidad. Then make appointments to view. Without pre-qualification this is similar to window shopping. Champagne taste but juice budget.
It is important to determine your budget, pre-qualify before arranging viewings. Time and money are important to the owner and real estate agents. Open houses are not as common in Trinidad and Tobago. However open houses are great opportunities for both agents and buyers to view properties for sale.
Make An Offer -The Adrenaline Rush
After viewing different options and taking mental or written notes it is time to make an offer. This is a big decision. All parties involved must be consulted to make this offer. There are three prices for the property you want to make an offer. Theses are:
Asking Price – What you believe it is worth
Agreed Price – What both parties believe should be paid
Valuation Price – What the financial institution will lend
Owners rarely do a valuation before putting a property on the open market for sale. However properties are sold at valuation price or below.
Sales Agreement Benefit When Buying a Home 
Many Trinidadians and Tobagoians like a deal and do business by world of mouth. This is to their own peril. Properties being sold on the open market must have a sales agreement completed.
A lawyer prepares the sales agreement. Listed in the sales agreement are the terms and conditions of the sale. The deed will identify the legal owner of the property. Personal identification cards for the buyers. Together the lawyer provides a legal document that binds the two parties.
Appraisal | Valuation.
There are many factors that determine the value of a home. The valuer will examine the size of the building, condition, fittings, age, fixtures, layout and design.
The features and overall size of a property will also influence its worth. A four-bedroom house is likely to fetch more than a two-bedroom house in the same area, while features such as extra bathrooms, garages, swimming pools and outdoor entertaining areas can all have an impact on property value.
Title Search – Who owns the property
Title search will be completed by the financial institution. This will determine if the property can mortgage. Title searches are done for the following purposes but not limited to:
Find out who owns a specific property.
Discover the extent and boundaries of a property or settle a boundary dispute.
Determine if there are charges or liens against a property
Cash buyers can perform a title search. The deed will provide the necessary information to complete the search. However if you are not verse in this field, get
Conveyance – Title Transfer
This term simply means the transfer of ownership from one party to another. Attorneys are the professionals charged with the responsibility of conveyancing of properties. Lawyer fees for transfer of ownership (conveyancing) varies based on the value of the property.
Conveyancing fees cover the amount you'll pay to make sure the legal side of a house sale or purchase is handled correctly. Trinidad and Tobago systems are a work in progress.
There are numerous factors that can cause delays. Setbacks occur conducting or obtaining searches, differences in valuations, unresponsive buyers or sellers, a solicitor having too much to handle or simply being bad at his or her work.
Closing – Final Step
Do you want to experience home ownership when you buy a home in Trinidad and Tobago? The joy of seeing clients owning their own home. At your mortgage closing, you meet with various legal representatives to sign your mortgage and other documents, make any required payments and receive the keys to your new property.
The owner must have vacated the premises at this time. The phrase "vacant tenancy" is stated within the sales agreement.
Questions After You Buy A Home In Trinidad and Tobago
The following are some questions asked and services provided by TNT Homes For Sale:
Question: Do you need a lawyer when buying a home in Trinidad and Tobago?
Answer: Yes. A lawyer can protect your interest as this is a huge expense. A real estate attorney is equipped to prepare and review documents relating to real estate such as purchase agreements, mortgage documents, title documents and transfer documents.
Question: Do you need insurance for your property?
Answer: Homes are large investments. Protecting your investment with the appropriate policy will provide peace of mind. The primary purpose of property insurance is to protect your investment from Fire; Homeowners Insurance is designed to protect you in case of loss or damage to your property. The second most important purpose of property insurance is to provide liability protection.
Question

: Do you need house cleaning?
Answer: Finding time to clean can be a problem. Our professional cleaning service can take care of your home. Germs suppress the immune system and cause you to become sick. However, by continuously cleaning your home with a quality disinfectant, you can kill up to 98 percent of the daily germs and it also helps to keep your family healthy
Question: Do you need landscaping?
Answer: Yes. Prevent mosquitoes from spreading diseases. Landscapes and features are important because they contribute significantly to our well-being and quality of life. They provide the broader context within which we live our lives. Living within aesthetically pleasing and culturally meaningful landscapes enhances our sense of well being.
Question: Do you need to do home improvement or upgrades?
Answer: Home improvements will add value to your investment. Living in Trinidad and Tobago sunny days and flooding are factors to consider. Changing your roof or adding air condition will help.
Question: Do you need a security system?
Answer: Yes. The safety of your family and priced possession are important. Security systems can prevent and deter criminals. Here are the top reasons:
Protects valuables
Deters crime
Allows remote access to your home
Lowers homeowner's insurance
Notifies you of fire or gas problems
Helps keep tabs on kids
Improves electricity management
Makes room for peace of mind.
Searches related to how to buy a home in Trinidad and Tobago
buying a home for dummies
cheap homes in Trinidad and Tobago
tax deductions for first-time homeowners Trinidad and Tobago 
buying a home check list
real estate agent in Trinidad and Tobago
home improvements and upgrades
benefits of a lawyer when buying a house
why is the value of the property important